Changing the World
Is activism a failed strategy?

Videos (1)
Overview
From Tahrir Square to Hong Kong, Occupy Wall Street to Anonymous, we have seen a surge in grassroots and social media activism. Yet the army is in power in Cairo and bankers continue to draw their bonuses. Is activism a failed strategy? Are political parties the only way to drive change or will student and street activism surprise us yet?
Speakers
Carl Miller

Research Director at The Centre for the Analysis of Social Media, part of Demos thinktank

Daniel Hodges

British journalist, blogger and columnist.

Peter Tatchell

Activist, author and co-founder of the queer human rights group OutRage!
Venue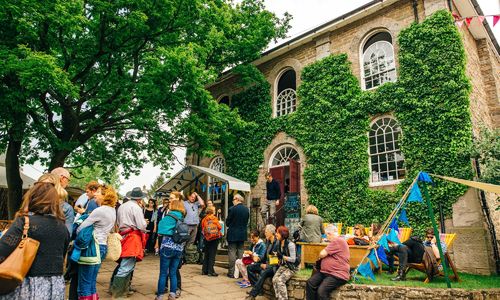 Sitting at the feet of the spectacular Black Mountains in the Welsh countryside, The globe at hay captures the enormous spirit, independence and willpower of its surroundings. It offers a much-needed respite from the madding crowds of the city to promote free thinking, creativity and debate.
About HowTheLightGetsIn
Bringing together world-leading theorists, scientists, politicians, and writers for 11 days of talks, debates and academy courses, HowTheLightGetsIn is the world's largest philosophy and music festival.