The Greatest Adventure
Love in the Time of Tinder
Speakers include:
Anders Sandberg

Oxford neuroscientist

Helen Croydon

Screw the Fairytale author

Christopher Hamilton

KCL philosopher

Steve Carter

eHarmony's Chief Scientist
SOLD OUT
Supported by:

Hidden
The Greatest Adventure has just come to a close with our finale debate topping off a very special weekend of ideas and inspiration. We'd like to thank everyone who came for contributing your thoughts and your imaginations and helping us to create a truly unique event. Stay tuned for more updates and thanks once again!
Our Hosts
Robert Rowland Smith


Robert Rowland Smith began his career as a Prize Fellow of All Souls College, Oxford. Now a philosopher and psychoanalyst, Robert is the author of best-selling Breakfast with Socrates: The Philosophy of Everyday Life and Driving with Plato: The Meaning of Life's Milestones.

Shahidha Bari

Shahidha Bari is Senior Lecturer in Romanticism at Queen Mary University of London and Fellow of the Forum for European Philosophy at the LSE. She was one of the first ever BBC Radio 3 New Generation Thinkers in 2011. She writes for the TLS, Times Higher, Guardian and Financial Times. She features regularly on BBC Radio 4's Saturday Review, Front Row & Woman's Hour, and she is an occasional presenter of BBC Radio 3's Free Thinking.
Speakers
Martha Fiennes

Award-winning director, best known for the BAFTA-nominated Onegin

Steve Carter

eHarmony's Chief Scientist, expert on dating algorithms and the science of romantic compatibility

Helen Croydon

Journalist and author of Screw The Fairytale: A Modern Girl's Guide to Sex and Love

Anders Sandberg

Neuroscientist and senior fellow at the Oxford Future of Humanity Institute

Chris Sherwood

CEO of Relate, Sherwood regularly speaks about building healthy relationships in the digital age

Susan Quilliam

Psychologist, author of The Joy of Sex, and Dating Expert of the Year 2015

Christopher Hamilton

Reader in Philosophy at KCL and author of Living Philosophy


Harriet Minter

Broadcaster, journalist and women in leadership advocate (representing Psychologies Magazine)

Kit Opie

Anthropologist at UCL, Kit's work focuses on the evolution of monogamy

 
Venue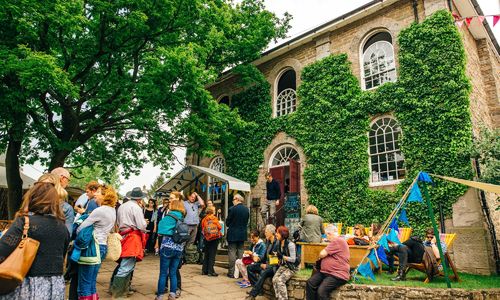 Sitting at the feet of the spectacular Black Mountains in the Welsh countryside, The globe at hay captures the enormous spirit, independence and willpower of its surroundings. It offers a much-needed respite from the madding crowds of the city to promote free thinking, creativity and debate.
What People Say
Speakers
Martha Fiennes

Award-winning director, best known for the BAFTA-nominated Onegin

Steve Carter

eHarmony's Chief Scientist, expert on dating algorithms and the science of romantic compatibility

Helen Croydon

Journalist and author of Screw The Fairytale: A Modern Girl's Guide to Sex and Love

Anders Sandberg

Neuroscientist and senior fellow at the Oxford Future of Humanity Institute

Chris Sherwood

CEO of Relate, Sherwood regularly speaks about building healthy relationships in the digital age

Susan Quilliam

Psychologist, author of The Joy of Sex, and Dating Expert of the Year 2015

Christopher Hamilton

Reader in Philosophy at KCL and author of Living Philosophy


Harriet Minter

Broadcaster, journalist and women in leadership advocate (representing Psychologies Magazine)

Kit Opie

Anthropologist at UCL, Kit's work focuses on the evolution of monogamy